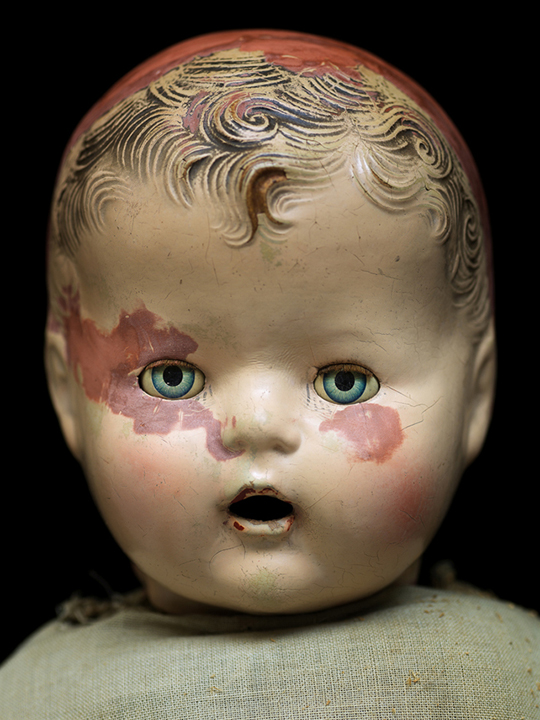 Jessica Tampas has had a camera in her hand from the time she was 14 years old, and she reckons that she spent a full two years in the darkrooom of her high school (the Emma Willard School in Troy, NY) before she was 18. Later, Tampas attended the Mills College where she worked closely with Catherine Wagner, learning about the elegiac and poetic potential of the medium ; she went on to study with Nicholas Nixon, Abelardo Morell, and Shelby Lee Adams at the Massachusetts College of Art where she got her MFA. In addition to pursuing her own fine art, today she earns her living by her camera, working full-time in her own thriving commercial concern, Jessica Tampas Limited, a 2400-square-foot studio located in Chicago's West Loop.
Tampas has photographed the Dalai Lama and Tibetan refugees (both in the U.S. India and Nepal) ; taught at Emerson College ; completed a Ragdale Foundation Residency, and has exhibited at Ryerson Woods Gallery in Chicago in 2011.
Much of her work takes family and children as it's apparent subject matter ; that said, considerably more difficult issues like death, loss, vulnerability, and the inexorable passage of the seasons shimmer not far below the surface.
Tampas' most recent series of large-scale color prints, is a typological study of century-old toy dolls-tiny beings who still manage to smile for the camera though their bodies have been worn away by overuse. Studying their cracked forms, we learn to find compassion for what is broken within us-for our utterly human imperfections that may forever go unfixed. This work is currently represented on Catherine Edelman's online gallery in The Chicago Project.
Tampas lives in Chicago's Gold Coast neighborhood with her husband, Richard Lazar and JP, their son.