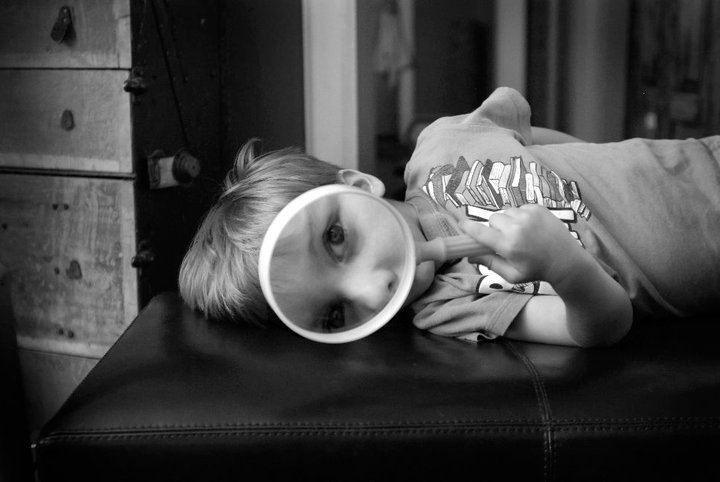 Laura Husar Garcia was born into a family of storytellers. At age 7, she brought her
Kodak Instamatic
on visual adventures alongside her father, who was a writer.
On Sunday
mornings she spun the family globe and wherever her finger landed, that was the Chicago ethnic neighborhood they explored for the day. Her passion for visual storytelling led to a career as a photographer.
Laura is a Chicago-based photographer who has documented the intimacies of the human spirit and the beauty of nature for more than 25 years, initially as a photojournalist and today as a fine art photographer. Her work has been exhibited in galleries both nationally and internationally. Garcia's photographs have been published in several books, including "America At Home: A Close-up Look at How We Live", one of the largest collaborative photography projects in publishing history.
Laura worked as a photojournalist in Santa Fe, NM for 10 years, was a freelance photo researcher and editor for magazines such as National Geographic, then returned to her Chicago roots as a photo editor for The Chicago Tribune before embarking on creative projects that have been published in ads, websites, magazines and newspapers, winning several national awards.
A year-long documentary project was exhibited at The Polish Museum of America in Chicago after co-winning a 1st place Community Grant from the Illinois Humanities Council.
Garcia is the Co-Founder of Three Story Media, a Chicago-based production company that delivers visual storytelling with a documentary style.
She has been a freelance photo editor for more than 15 years, using her keen visual eye to refine and direct.
Garcia was a portfolio reviewer at Columbia College in Chicago and a regional contest judge for the National Press Photographers Association. Her background in journalism brings an understanding of strong, clear storytelling, and her active involvement with the arts brings a defined eye for beautiful storytelling.
Laura lives in Chicago with her husband Alex Garcia, who is a Pulitzer Prize-winning photojournalist, her two children and her yellow lab, Blue.